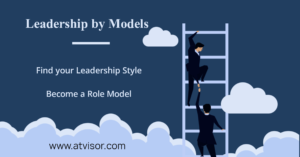 "Unfold the Serene Leader© in You – Lead By Models and Become a Role Model" is a 1-day program, combing leadership essentials from various literatures and own experiences into simplistic models, using frameworks, leadership metaphors and acronyms, that are easy to learn and apply. Each model addresses crucial characteristics of great leaders, enabling participants to build an environment of trust, develop people, create inspiring visions and lead people through change. Participants are encouraged to reflect on their own leadership values and style and will create an action plan to achieve sustainable results through healthy relationships as a Serene Leader©.
Morning Session: Leading Self & People
TR2UST – Leading & Managing
EFFORT – Personal Leadership Style
FEEDBACK – Leadership Currency
360-DEGREE Leader
Afternoon Session: Leading Business & Change
POET – Leadership Principles of The Serene Leader©
FEES – Motivation & Delegation
PEOPLE – Leading Change
NORM – Challenge Status Quo
The course is conceptualized for interactive learning and can be customized to the needs of the respective company and/or target group.
"Successful people become great leaders when they learn to shift focus from themselves to others." – Marshall Goldsmith
"The greatest contribution of a leader is to make other leaders." – Simon Sinek
"As a Leader, build a strong character, give guidance like a compass and develop people like a coach." – Alexander Trost
With Leadership by Models, follow simple goal models and lead simply as role model – as a Serene Leader©. Contact us now for details.
Alternatively, enroll in our online version "Unfold the Serene Leader in You".
Choose ATvisor™ – Lead wiser.
---
© ATvisor™; Picture Source: ATvisor